WORDS
IMAGES
SOUNDS
MOTION
THOUGHTS
Among these pages you are invited to explore the work of Art Party members. We hope you feel a little more inspired and enlightened by what you find. To submit work, join the party!
Below, you'll find the most recent work added to our collection.
Tuesday, January 30, 2007
Groovy Roomies, Man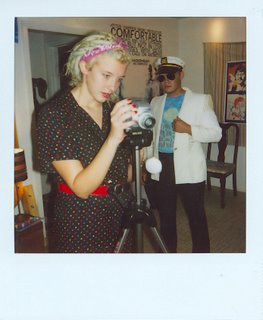 Imagine sharing a roof with these crazies.